Moisturizing & Repairing Treatments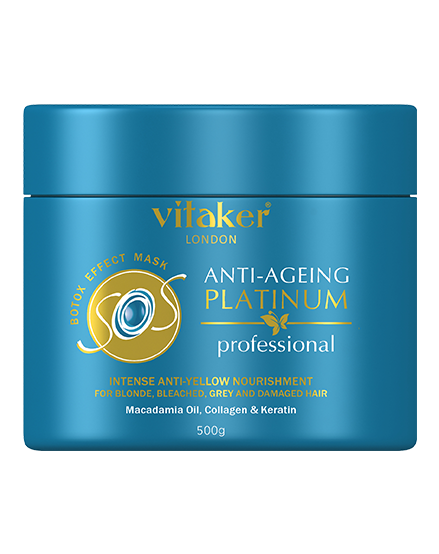 The mask was specially developed to rebuild all the proteins and keratin lost over time due to colouring and chemical treatments. It is a rich, moisturizing formula that penetrates the hair shaft, rebuilding it internally, eliminating unwanted yellowing and improving the appearance of the hair. Results are visible after the first application.
Suitable for blonde, bleached, highlighted and grey hair that has been damaged by colouring and chemical processes.
It contains amino acids, proteins and substances that belong to hydrolyzed chains.  These can get into the inner part of the hair, the cortex, filling gaps, restoring the structure, and sealing the hair cuticle. The formula is also made with a special anti-yellowing system, made with a purple pigment.  When this comes in contact with yellow, it produces a beautiful ash colour or platinum colour, depending on the original shade of blonde.
Almond oil: Its main function is to add shine, nourishment, moisture and strength.
Hydrolyzed Collagen: Its main function is to retain water inside the hair cuticle, filling all the gaps and "cracks" in the hair fiber.
Hydrolyzed Elastin: Protects the hair from harsh external elements and adds silkiness and malleability to the hair.
Macadamia oil: Its main function is to protect hair against UV rays, wind, pollution and heat from hair dryers and hair straighteners.
Hydrolyzed Keratin: It realigns the internal structure of hair, while a double layer of polymers acts on the surface of the hair, creating a film that protects it from external damage.
Argan oil: Contains fatty acids and is rich in vitamin A, D and E.  A natural hair moisturizer.
Ultra-shiny, silky, smooth, healthy, with frizz free hair.
Volume reduction.
It also leaves the hair with a beautiful blonde colour.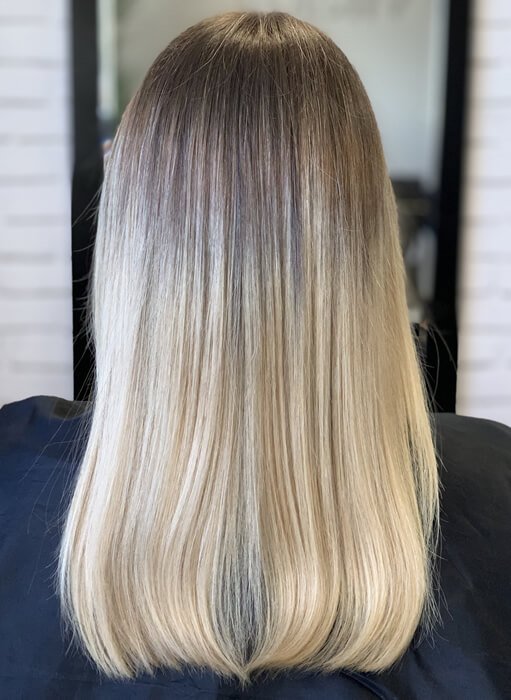 1 - What is the difference between SOS Platinum and SOS Anti-ageing normal?
The SOS Anti-ageing Platinum is specially developed to remove the undesirable yellow effect from the blonde and bleached hair while treating it and removing its frizz and reducing the volume. 
2 - Will it make the hair straight?
No, it will just reduce volume and make your hair frizz free.
3 - How long does it last?
It lasts from 4 to 6 weeks.