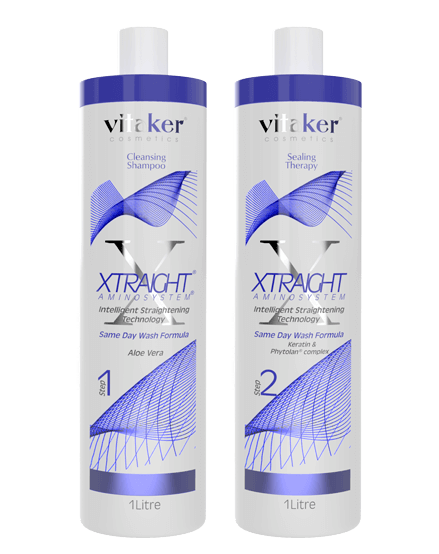 Xtraight Amino System is the innovation on Keratin Smoothing System, in which the hair is blow-dried and ironed without the product in the hair.
The Aminosystem technology combines amino acids, proteins, Keratin, among other vital ingredients for the hair, treating, replenishing and nourishing it from within; the results are visible immediately after the first application, providing moisture and elasticity to the hair fiber
No fumes and no stinging eyes during the process
Suitable for all hair types
How the product works:
With the hair cuticle open, the product will be applied and left for 1 hour in order to penetrate the hair cuticle, breaking the disulfide bonds and preparing hair to be processed. Applying heat will help reshape hair making it straight.
A stronger, shinier and more resilient hair.
It creates a barrier in the hair cuticle helping to prevent further damage
Visible results immediately after the first application
Super shiny and silky hair again
The results may go up to 3 months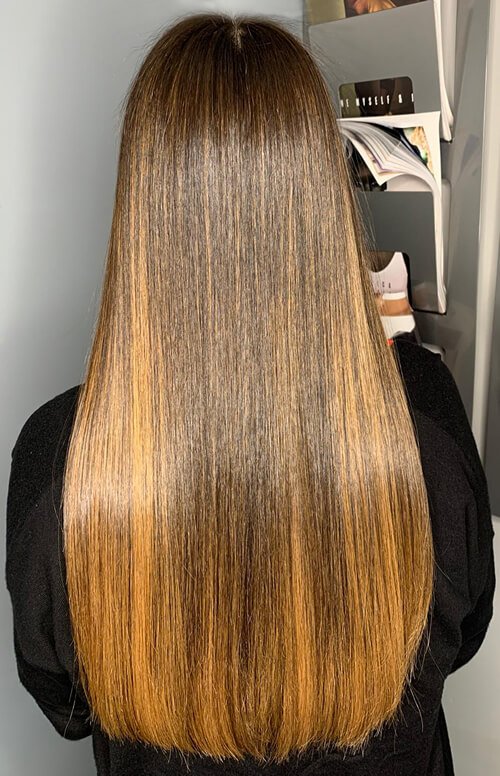 1 - Is the waiting time for step 2 necessary?
Yes, this is an amino acid based formula so the product needs 1 hour to be active in the hair structure.
2 - Is the product rinsed before being blow-dried into hair?
Please contact us on:  enquiries@vitakercosmetics.com, whats app: +447521020558 skype: vitakercosmetics to find out where is your nearest distributor or supplier. 
3 - When can I wash my hair after having the treatment done?
After the ironing process, the hair can be washed at any time.
If you have further questions regarding straightening procedures click here.